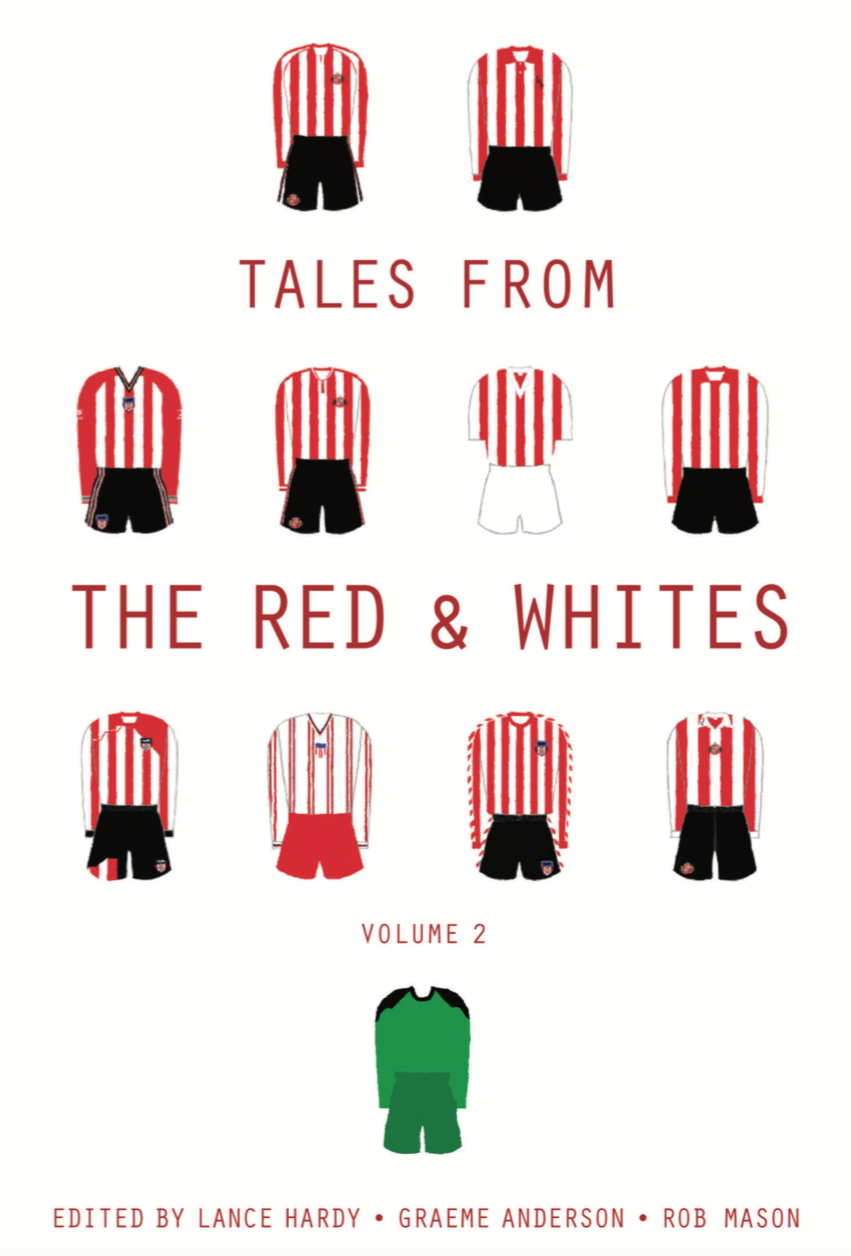 Tales from the Red & Whites Live Ticket
£ 20.00
Purchase your ticket for Tales from the Red & Whites Live - the launch event of the second volume of the popular Sunderland book series. The event takes place in Quinn's Bar at the Stadium of Light on Friday November 17th and you're invited to be part of what's sure to be a great night of fond memories and laughter.

Tickets are just £20 and include a copy of the new book which you'll be able to get signed by the cast and you'll also receive a welcome drink on arrival.

On stage on the night will be a collection of Sunderland heroes and legends that feature in the new edition - including Stan Anderson, Tony Towers, Martin Scott, Darren Holloway, Stephen and Shaun Elliott, Vic Halom, Gordon Armstrong and John MacPhail.

There will also be special guests from the first edition of the book which included chapters from Gary Rowell, Gary Bennett and Jimmy Montgomery plus other former teammates and footballing friends will be in attendance thanks to the support of the Sunderland former players association.

The night will be hosted by lifelong Sunderland fan Phil Hourigan who will guide you through proceedings which kick off at 7:30pm.

Tickets will be sent in the post prior to the event.