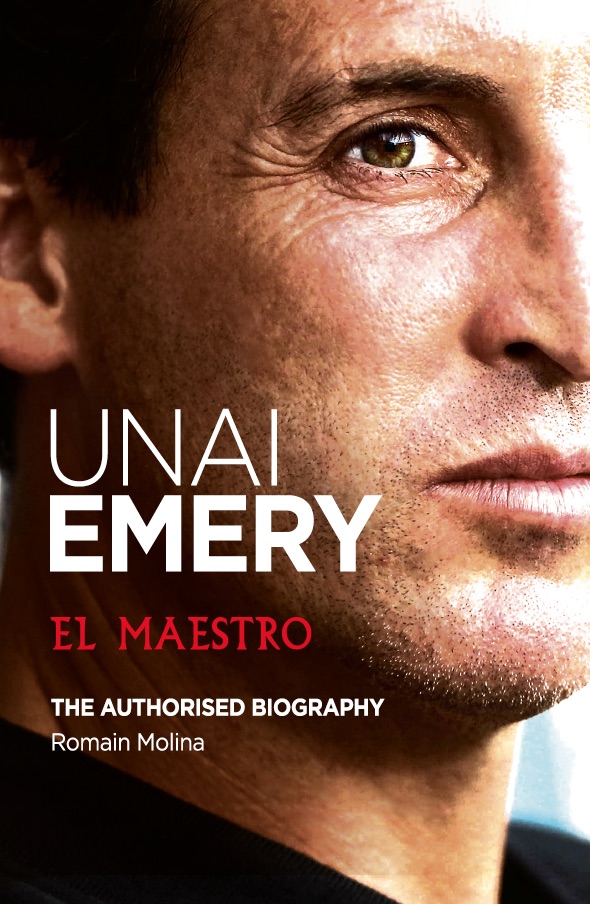 Unai Emery - El Maestro by Romain Molina (Author Signed)
£10.99
Unai Emery is widely considered as one of the best football coaches in the world. This authorised biography includes an exclusive interview with Unai himself as he starts his new challenge at Arsenal.
El Maestro takes you on a journey from Emery's Basque Country upbringing, through his playing days, managerial education, domestic and European trophy winning successes in Spain and France, to his arrival as ArsèneWenger's successor in North London.
Given unprecedented access to friends and family author Romain Molina tells the life story through those who know him best - including his former players David Villa, Edinson Cavani, Alvaro Negredo and Juan Mata.
Whether an Arsenal fan wanting to learn more about the club's first new manager in 22 years or the informed football enthusiast intrigued by the latest European to hit the Premier League – this is a story you won't want to miss.