A trip down Watford FC memory lane
January: a cold, grey month where the twinkling lights and excitement of Christmas are a fading memory and the football is unpredictable. Not to mention that the telly is rubbish and the bank balance low.
Scrap that – stick a copy of Tales from the Vicarage LIVE in your DVD player, draw the curtains, put your feet up and indulge in an hour and a half of pure WatfordFC nostalgia.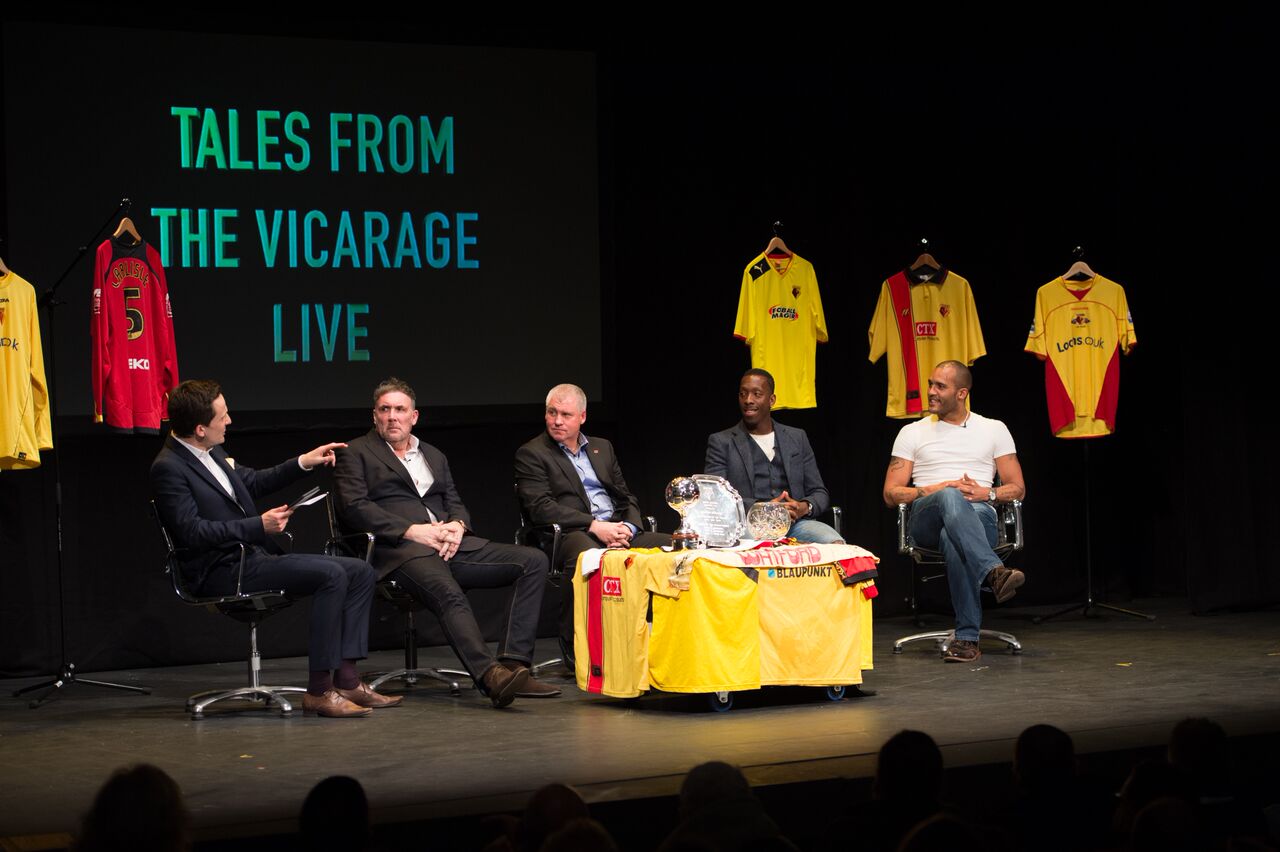 It may have been a while since WFC stars Clarke Carlisle, Tony Coton, Lloyd Doyley, Nigel Gibbs and Tommy Mooney last walked down Occupation Road or graced the training fields of London Colney, but for one night in November 2016 they were all once again in the WD postcode. The five took to the stage of Watford Palace Theatre, with Adam Leventhal as their host, for a night of fun, laughter and much reminiscing about the good ol' days at The Vic, in front of a sell-out audience who did a sterling job of creating what was a raucous atmosphere.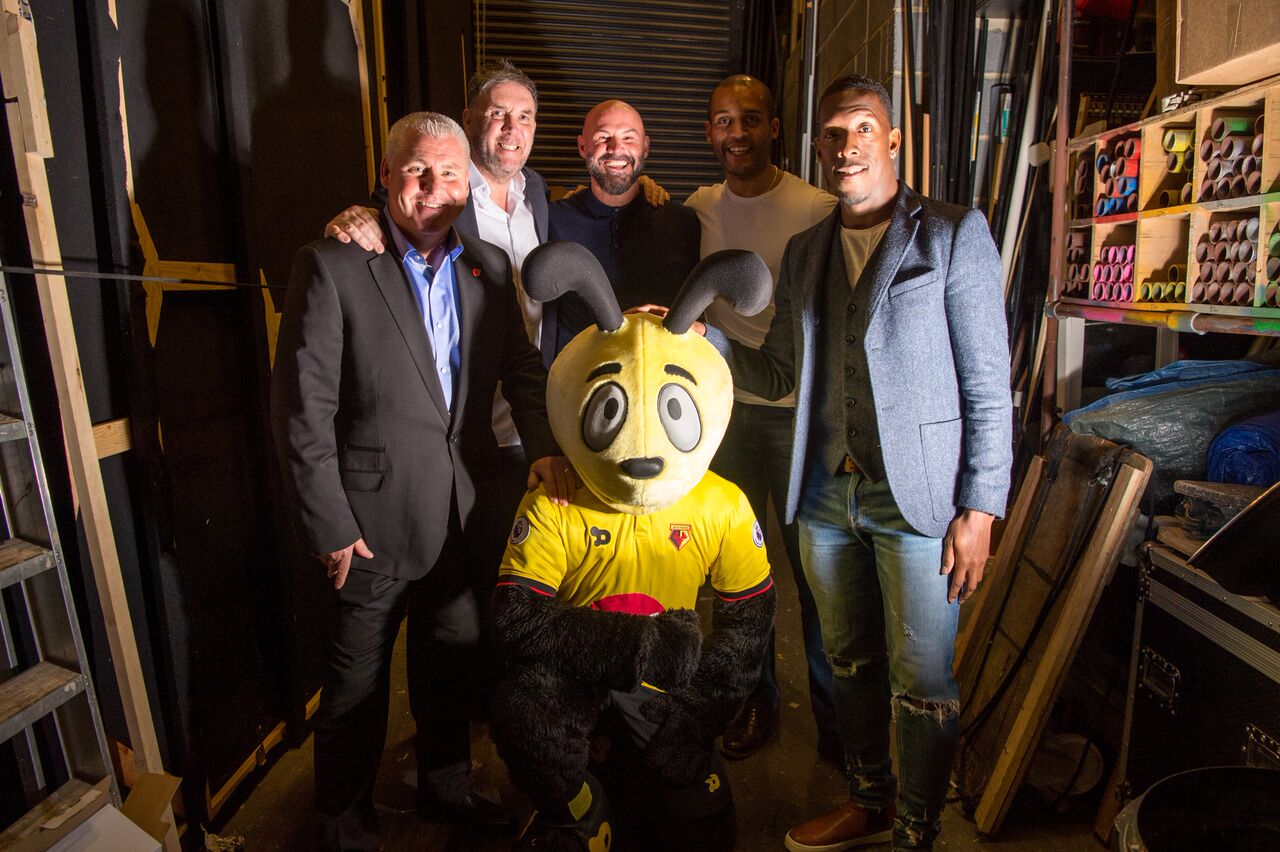 Now, for the first time, the memories made on that evening can be remembered and enjoyed over again, with the Tales from the Vicarage Live DVD.
So ditch the channel hopping, forget what may - or may not - be happening in the transfer window, banish thoughts of the tough games to come home and away and, for a short while at least, see things in all yellow.
Buy the DVD here.

Pics - Simon Gill