AN A TO Z OF WATFORD FC: IN THE MAKING
As the end of the 2017-18 football season approached Tales from the Vicarage embarked on a new project, to compile an A to Z of Watford FC that young and old(-er) readers alike would enjoy reading. To get the ball rolling, so to speak, we called on the help of our followers on social media to help shape the content of the book.
The campaign turned out to be a great example of Watford FC fans doing what they do best – sharing their knowledge and their passion for their football club.
Taking 26 letters over 26 days we went on a journey that took us from the Academy and Allotments to Z Cars and Zola-Coaster. And what a trip down memory lane it was, with followers sharing their Watford FC inspired cake creations and their fondest moments of WFC nostalgia.
Just a few of the suggestions included:
A is for . . . "Addicted to Arsenal Away. How playing & beating the Gunners at Highbury and the Emirates became an every year tradition since the 80s." - @HornetBoy84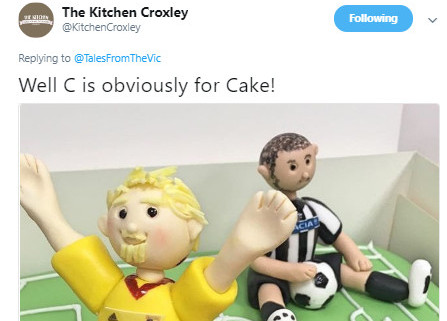 H is for . . . "HALF TIME , don't leave your seat too early to get a Chicken Balti Pie you may miss Lloyd Doyley's only goal in his Watford career, but the pie was quite nice." - @mickychanner
L is for . . . "It has to be Luther... I had his no 8 drawn on the back of my 80s Shirt! Was gutted when he went to Milan, and copied his head down penalties - He shaped my Childhood....." - @MR­_WFC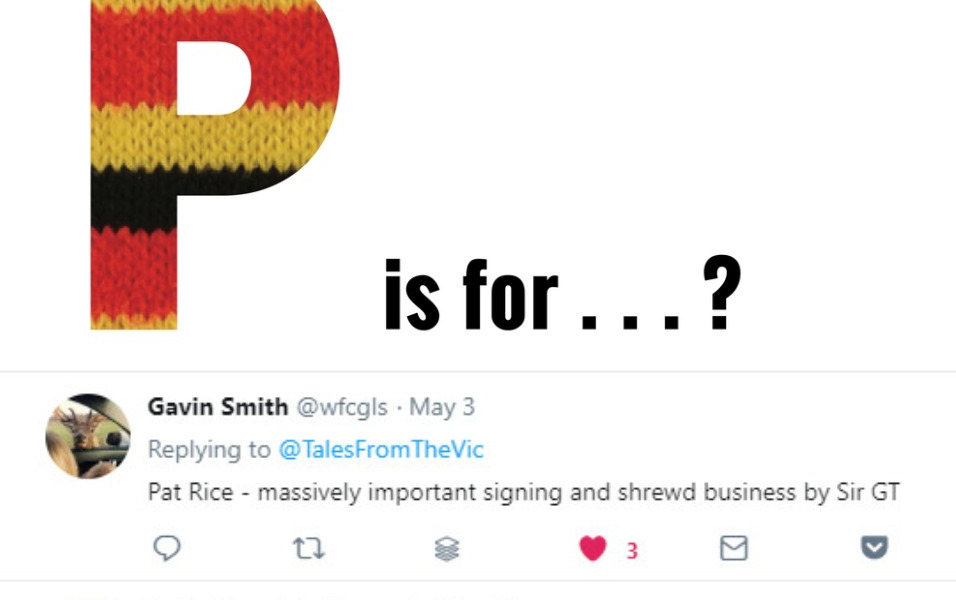 S is for . . . "Shrodells Stand where I saw my first Watford game in 1967 and had a season ticket with my Dad. Home to famous early "chants" including "Bonser Out" and "Get off McGettigan"." - @SkyserUK
W is for . . . "World Cup stars ...... Gerry Armstrong, John Barnes, Jay DeMerit ..... and, er Tony Meola, Essaid Belkalem and Juan Carlos Paredes!" – Joe Bridge
Z is for . . . "If it isn't Z-Cars. It's wrong."
To find out whether your suggestions make it into the book, you only need to wait until this Autumn, when the A to Z of Watford FC rolls off the press. For now though, it's over to Editor John Murray, who has a tough job ahead of him! We caught up with him as he was just about to put pen to paper to get the low-down on the project.
"After the overwhelming response from Watford fans on social media, the next task was for myself and Adam Leventhal to wade through all the suggestions and come up with a final list of 26. In the week that football's leading nations announced their squads for Russia, it quickly became clear that this would be far more challenging than any of the selection problems Gareth Southgate laboured over – forget Lallana or Loftus-Cheek; try choosing between Blissett and Barnes.
"Piece by piece, we slowly put the puzzle together until we came up with a final list. Of course, by its very nature, the A to Z of a football club is bound to be subjective, with fans' choices influenced by any number of factors – be it age, personal memories or plain old bias. For every Deeney, there's a Doyley or Demerit, and to ensure we cover as much of the club's history as possible, for each letter, we plan to include some honourable mentions for those that just missed out
"And while there's bound to be debate over the final 26 (we're still umming and aahing over a few troublesome letters ourselves!), I'm confident we can achieve our goal: to pay tribute to all the treasured moments in the club's history, and the people and players who have been part of that, while also giving a nod to those things that make Watford special in its own unique way."